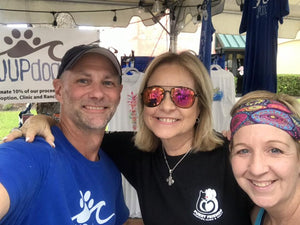 We LOVE 💕 what we do 🐾!
We opened JUPdog on April 13, 2018!  
JUPdog started off S - L - O - W but after our first event, the Ranch Round-Up at the Furry Friends Ranch ... People loved our products and loved that we support Furry Friends Adoption, Clinic & Ranch!!  We donate 10% of our proceeds to Furry Friends to help support the 4-legged friends at their adoption center and ranch.  
At the end of the year, we were able to donate $2500.  We can't wait to see what 2019 brings!   
🐾 THANK YOU SO SO MUCH - TOGETHER, WE GAVE BACK! 🐾
---
2 comments