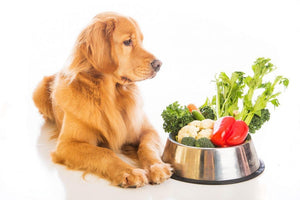 Dr. Karen Becker Reveals the Truth About Table Food and Dogs
Many vets and animal nutritionists recommend  owners avoid feeding table food to their dogs. Yet others insist "people food" can be an excellent source of nutrition for our four-legged friends.
In this video, Dr. Karen Becker reveals the surprising truth about dogs and table food.
We welcome respectful comments. Stay on topic. No politics. Posts in violation of our rules are subject to removal. Please read our Comment Policy before commenting.
---